Here are some photos of Luce and Peter's trip to Turkey September 2005 with the World Affairs Council. We were most impressed by the size and quality of the Greek and Roman ruins and you will see some of these in the photos.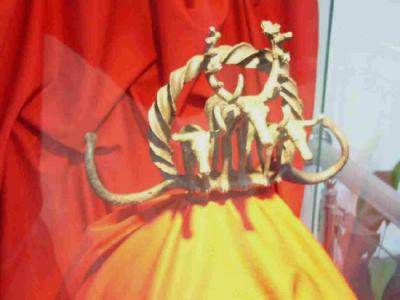 The Ankara Museum of Anatolian Civilization
A bronze casting of a Hitite ceremonial standard from the second half of the third milenium BC.